Black specks (schwarze Flecken) und Streifen sind die häufigsten Probleme .
Wir haben spezifische Produkte um diese Probleme zu lösen.
SCHNECKEN- UND BLASKOPFREINIGUNG
Im Allgemeinen reinigt man die Schnecke schnell , aber die meisten und hartnäckigsten Material- und Farbreste befinden sich im Blaskopf.
Wir bieten diverse Lösungen : ULTRA PLAST PO-E, ULTRA PLAST PO-CS, POE-CS UND POE-S
KANN ICH EINE EBM MIT AKKUMULATOR REINIGEN?
Ja, dies ist möglich.
Sample request - Extrusion blow molding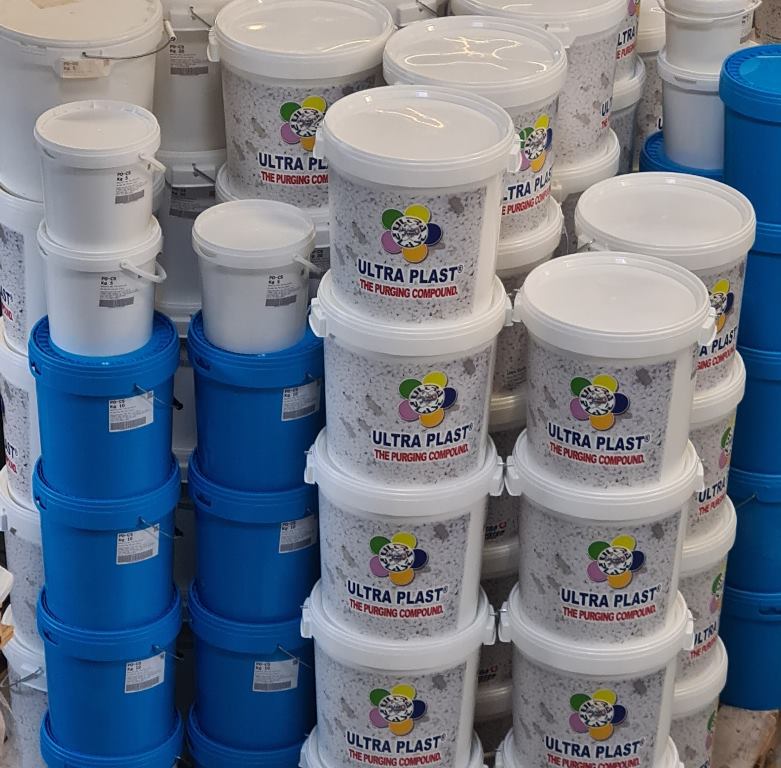 Do you want to try
ULTRA PLAST?
Black specks and stripes are among the main issues.
We developed specific purging compounds for this application.
Filling the sample request we can suggest you the right product and the right quantity for your extrusion blow molding machine.