Farbwechsel und schwarze Flecken !
Ob es sich um Rohre, Schläuche, Platten, Compounds oder Profile handelt , wir haben das richtige Produkt.
WÄHLEN SIE DAS RICHTIGE PRODUKT
Es ist nicht einfach einen Extruder ohne das geeignetes Granulat zu reinigen.
Es kann oft Stunden in Anspruch nehmen mit riesigen Mengen von Ausschussmaterial.
Eine andere Lösung besteht darin, die Flachkopfdüse zu demontieren, zerlegen und mechanisch zu reinigen , was mit einem erheblichen Zeitaufwand verbunden ist.
Mit unseren vier verschiedenen Serien,können wir für jedes Problem die richtige und die wirtschaftlichste Lösung anbieten.
FARB - ODER MATERIALWECHSEL?
Unabhängig was Sie verarbeiten, wir haben das richtige Produkt für Sie.
Für die Wahl der richtigen Type sowie die Angabe der notwendigen Menge müssen folgende Faktoren bekannt sein : verarbeitetes Material, das gereinigt werden muss, der Schneckendurchmesser und L/D sowie die Flachkopfbreite , der Zusatz (in Prozenten) der Farbe (flüssig oder Granulat) und der Maschinenzustand .
Diese vier Faktoren zu kennen tragen zu der bestmöglichsten Reinigung bei.
EXTRUDER MIT GROSSEN DIMENSIONEN?
In einigen Fällen, wenn es sich um grosse Extruder handelt, reinigt man oft lieber ohne ein Reinigungsgranulat , da man vor zu hohen Kosten bei zu grossen Mengen, die notwendig sind, zurückschreckt.
Für uns gibt es bei Farbwechsel, Gels oder schwarzen Flecken zwei verschiedene Lösungen, die beide schnell und wirtschaftlich sind: das Konzentrat, das mit dem Produktionsmaterial vermischt wird und der Flüssigreiniger LP.
Sample request - Extrusion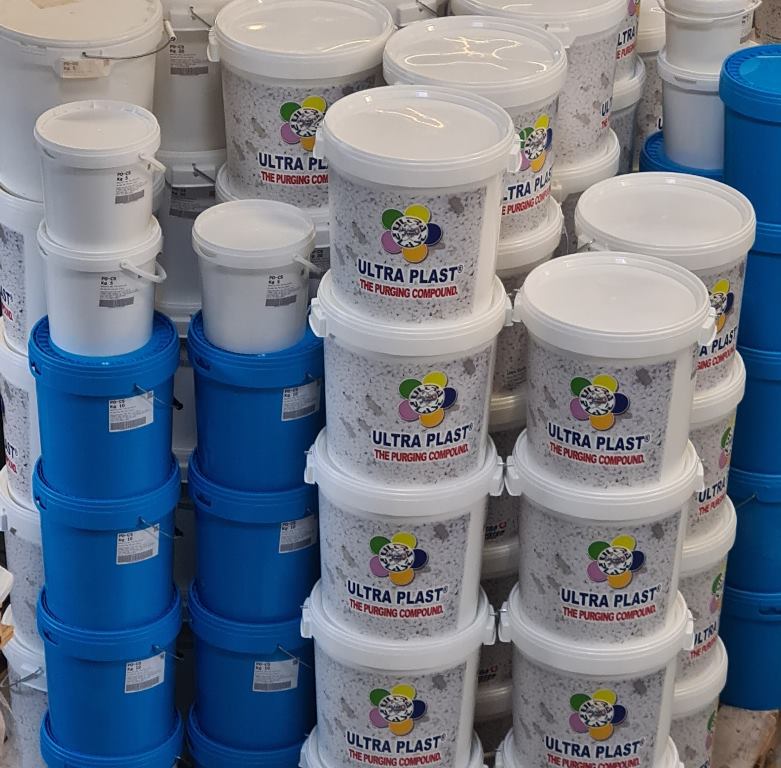 Do you want to try
ULTRA PLAST?
Changing color and removing black spots.
It does not matter if you are producing pipes, plates, compounds, or different profiles.
Filling the sample request we can suggest you the right product and the right quantity for your extruder.