Using Ultra Plast PET-C or PET-CS you can save up to 80% of the cost for color change.
A regular use will help you to reduce AA and screw slipping.
SPECIFIC PURGING COMPOUNDS FOR PET PREFORMS PRODUCTION
We developed specific purging compounds for PET.
With ULTRA PLAST PET-C and QUALIPURGE PET-CS you can clean screw and hotrunners, molding the preforms with purging material.
This will guarantee the best cleaning performance and reduce drastically scrap production.
SCREW CLEANING
The first operation to do is to clean the screw.
The old materials and masterbatches deposit on the screw, generating stripes and black spots.
If the screw is cleaned regularly, AA level will be reduced.
Clean screw means faster cycles and less AA content.
WHY IS IT BETTER TO CLEAN ALSO THE HOT RUNNERS?
BARRIER AND MULTILAYER
In order to improve the barrier effect, there is a special technology for bimaterial injection.
The barrier material burns quite easily in the hot runners, and the barrier layer thickness becomes less and less.
We developed a special products to clean the barrier material. Feel free to contact us for more details.
Sample request - Injection molding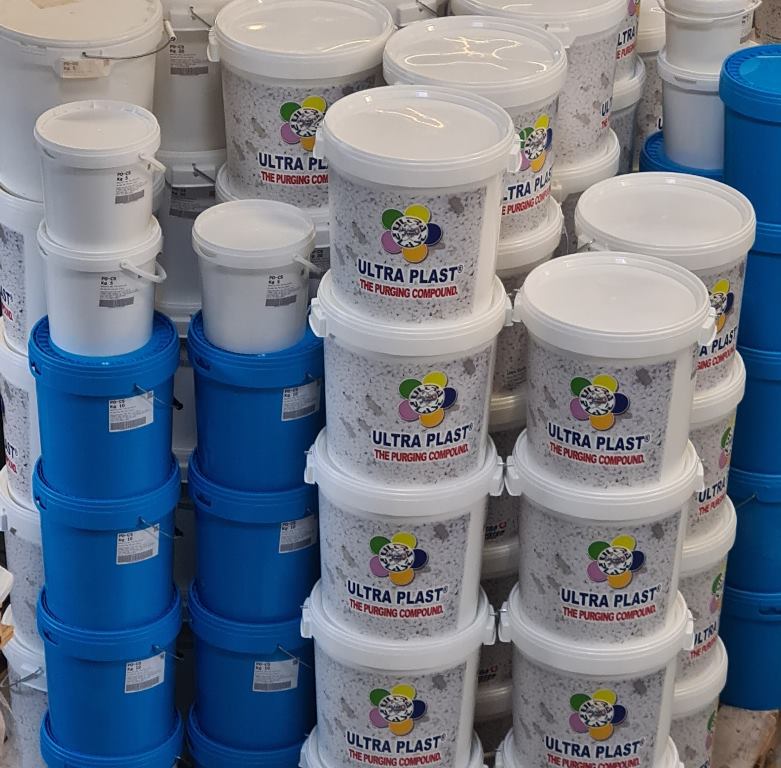 Do you want to try
ULTRA PLAST?
A full range of products for the cleaning of screw, barrel and hot runners.
All Ultra System products are safe for hot runners.
Filling the sample request we can suggest you the right product and the right quantity for your injection molding machine.